Fireplace (gas)
Question Topic
Fireplace (Gas) Cleaning Glass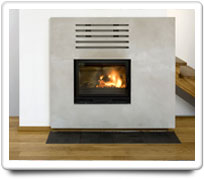 Home-Wizard™ calculates your ideal home care program to avoid problems with your Fireplace (gas), but sometimes trouble can still occur. Here are answers to questions about fireplace (gas) cleaning glass.

QUESTION FROM sandy_92766
not sure how to open my majestic gas fire place door to clean the glass
---


QUESTION FROM Colleen
I have a Majestic Fireplace, model 36BDVR. It is a builder model. I need to clean the glass however I do not know how to remove the glass. How does the glass come off?
---

ANSWER FROM HOME-WIZARD
Dear Collen:

I'm not familiar with the particular Majestic model 36BDVR. But here is a link to the Majestic website that shows the operating manuals for the fireplaces that they manufacture: http://www.majesticproducts.com/index.asp?rgn=USA&nav=Y&pag=support/specs.asp

I didn't see the 36BDVR model listed. Is the 36BDVR possibly an older model? There is a contact page on their website, and also a local dealer locator. And you can contact them to find out specifically how to remove, clean and properly re-install the glass on this particular model of fireplace.

Hope this is helpful.
Home-Wizard.com